20000mAh Mi Power Bank 2C White
With simultaneous output on both ports, the Mi Power Bank 2C can provide up to 5.1 V/3.6 A of power. When used as a single port output, it can be used to charge QC3.0 devices.
Features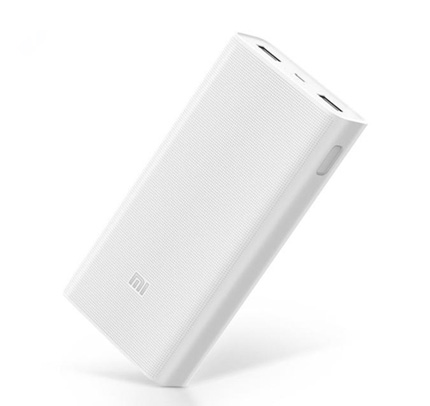 Technical Details
Battery Type
Lithium-ion polymer battery
Battery Capacity:
20000mAh 3.7V?74Wh?
Input Specifications:
5.0V2.0A / 9.0V2.0A
Output Specifications
2×5.1V2.4A / 9.0V2.0A / 12.0V1.5A MAX 18W
Operating Temperature
0? ~ 45?